Volunteer Essentials
Welcome to the great adventure that is Girl Scouting! Thanks to volunteers and mentors like you, generations of girls have learned to be leaders in their own lives and in the world. Have no doubt: You, and nearly one million other volunteers like you, are helping girls make a lasting impact on the world.
This new digital edition of our Volunteer Essentials guide is designed to support busy troop leaders on-the-go. You can easily find what you need to get started on your Girl Scout journey and search for answers throughout the troop year. 
Think of Volunteer Essentials as your encyclopedia to Girl Scout volunteering: it's here when you need it, but there's no need to read it all today.
Get started by browsing through these sections: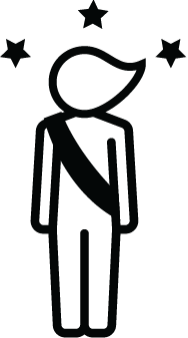 Whatever your volunteer position, your hard work means girls will embark on new adventures, make friendships that last a lifetime, and deepen their connection to their community and the world. We're calling on all members of society to help girls reach their full potential, and you've answered that call. So thank you, from the bottom of our hearts!
Visit us at our Service Centers and Girl Scout Stores:
Northern Indiana Leadership & Learning Center (Headquarters)
10008 Dupont Circle Drive East
Fort Wayne, IN 46825
Michiana Service Center
1218 E University Drive
Granger, IN 46530
If you ever have a question, comment, or are not sure where to go, start with our Answer Center at 1-800-283-4812 ext. 2, email us at frontdesk@gsnim.org, or fax us at 1-855-422-0084. 

Follow us on social media:
    Facebook: /GSNIM
             Facebook group for volunteers: search GSNIM Volunteer Scoop
    Instagram: @girl_scouts_nim
    Twitter: @GSNIM
Watch for our Volunteer Email on the first Sunday of every month.
Get alerts, news, reminders, and more via text. Just text GG182 to 36000.