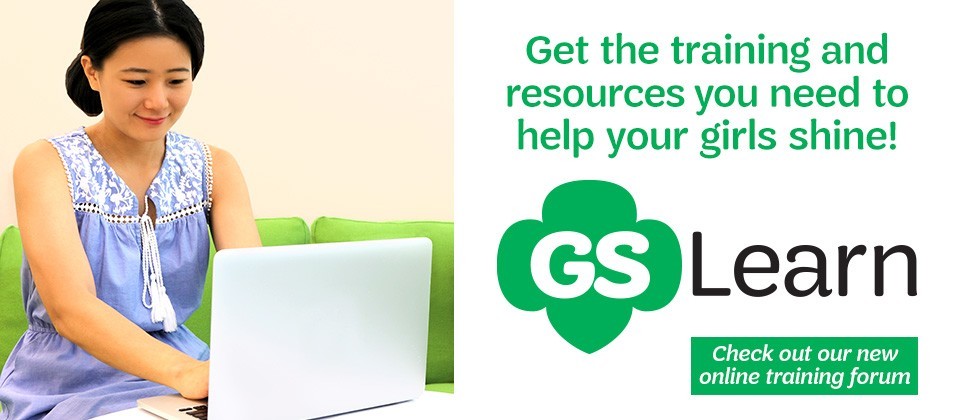 You want to see girls happy, confident, strong, and ready to succeed. We want the same things for you as a volunteer! We know you've got a lot of questions about Girl Scouts and we're ready to help you along the way. Your volunteer onboarding includes personal coaching, online learning, and a searchable website to find what you need when you need it.

Start your volunteer journey with online training courses you can complete from home. Log into gsLearn from the MyGS tab on our website menu. If you are a new troop leader, begin your training with the Troop Leader Learning Path.
Other training courses cover: troop management tools, Volunteer Toolkit, troop financial management, outdoor skills, troop travel, product program training, highest awards training for coaching girls to earn the most prestigious awards in Girl Scouting, and more!

Sign up for any in-person learning opportunities by going to our Activity List to find the link or more details.
For optimal experience, open with Chrome; gsLearn does note work on all browsers.